Online CPR Certification Blog
Date:

September 30th, 2021
The Best Skincare Brands & Beauty Subscription Boxes to Try
Whether you like expensive or pocket-friendly cosmetics, skincare brands offer quality products depending on your budget. If you care about a healthy, perfectly-toned skin, it's always satisfying to find the best skincare brands that offer excellent products.
Plus, people with sensitive skin are always after products that offer basic first aid for skincare to help preserve their beauty.
Since the global cosmetics market contains thousands of famous brands, it is often a painstaking process to identify the most acceptable options.
The 5 Best Skincare Brands
The Federal Trade Commission has warned customers to be careful when buying cosmetics online. You want to choose from reputable brands to avoid counterfeit products.
Some of the best cosmetic product-lines available in the market include Drunk Elephant, SkinCeuticals, The ordinary, Versed, and Herbivore Botanicals. Here is a comprehensive look at these brands and their various top skincare products.
Drunk Elephant
Drunk Elephant is a popular skincare product-line that is particularly loved by millennials. Its popularity mainly comes from social media, where several celebrities and influencers promote and use Drunk Elephant products. Drunk Elephant's skincare items are also loved for their catchy names, attractive yet straightforward packaging, and natural ingredients.
This brand's products don't contain any silicones, perfumes, dyes, and drying alcohols. Most of Drunk Elephant's products are reasonably priced and are worth a try.
When you find an ideal Drunk Elephant serum and moisturizer, it can change your life and ensure you have lovely evenly-toned skin. Here is a detailed list of some of the best Drunk Elephant products and how they enhance better skincare.
         Drunk Elephant D-Bronzi Anti-pollution Sunshine Drops
Drunk Elephant's D-Bronzi product contains high concentrations of Omega oils, fatty acids, and vitamins that you get from the sun, without the negative sunlight effects.
When you apply this serum, it improves your skin's health by providing a cocktail of antioxidants that safeguard you from pollution's damaging effects.
F-balm Electrolyte Waterfacial mask
This product is a mask that you should apply overnight. It cools and hydrates your skin while providing balanced electrolyte and moisture levels. When used regularly, it can promote an even skin tone and smoothen the skin's texture.
The F-balm should be applied before you sleep, and it would be best if you use virgin Marula oil as a base before layering the overnight mask on top. Doing so helps to provide additional moisture that soothes and rejuvenates your skin as you sleep.
T.C.L Sukari Babyfacial
The Sukari Babyfacial is a market-leading product that helps you develop clear, evenly textured skin. This advanced face mask contains a blend of several mildly acidic exfoliators that gently remove dead skin to provide smooth, elastic, and wrinkle-free skin.
Skin Ceuticals
SkinCeuticals is a cosmetics brand that uses cutting edge technology and science in its various products. It is among the best skincare brands on this list because it is widely renowned for its advanced formulations and beneficial skin impacts.
This brand has a vast range of cosmetic items that protect and offer basic first aid for sensitive skin. You can find various effective serums, gels, masks, and other cosmetics by exploring their immense inventory. Whether you are looking to eliminate dark spots or reduce skin damage, SkinCeuticals has a solution for your dermatological needs.
Below are some of the top cosmetic products you can find in the SkinCeuticals product-line.
SkinCeuticals C E Ferulic with 15% L-ascorbic acid
The C E Ferulic serum is highly packed with antioxidants, including vitamin C, promoting healthy, hydrated skin. It also protects you from dangerous free-radicals that are commonly found in our immediate environment.
Some of the antioxidants present in this serum include vitamin E and ferulic acid, which give you glowing, radiant skin.
SkinCeuticals Hyaluronic Acid Intensifier Serum
The Hyaluronic Acid Serum is excellent for hydrating and protecting your skin. Its main active ingredient is Proxylane that promotes skin elasticity and moisture retention while preventing dry skin. People who have tried this serum can attest that it keeps your skin moisturized for the whole day.
  SkinCeuticals A.G.E interrupter Cream
One of the fundamental constituents of the skin is collagen. Sadly, the body generates less collagen as you age, and with time the skin loses its elasticity and develops wrinkles. The A.G.E interrupter cream helps slow down this process by providing essential lipids and antioxidants that prevent wrinkles and black spots.
The Ordinary
The Ordinary is one of the cheapest options among these best skincare brands. It offers affordable skincare products, which are currently very popular among beauty influencers on TikTok.
The brand has won several beauty prizes, including the Best of Beauty Award. Some of the best products in this product-line include face masks, hydrating creams, and toning solutions that offer basic first aid for sensitive skin.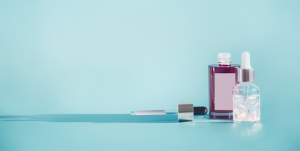 Image Alt Tag: best skincare brands
The Ordinary products are cheap to the point you can find virtually any cosmetic solution without incurring a financial setback. The brand's products are also readily available across local and online shops.
If you are new to the Ordinary brand, here are three excellent products that you should consider trying.
The Ordinary High-Adherence Silicone Primer
You will likely enjoy this silicone primer cream because its light creamy texture makes the skin soft and smooth. Using the cream provides a silky feel, which allows for easier application of makeup such as foundation.
The Ordinary Squalane Cleanser
The Squalane Cleanser is an excellent makeup removal cosmetic. It contains squalene, which dissolves makeup, and its glycerin protects your skin during the makeup removal process. Always ensure you use a few drops of this cleanser because it spreads quickly and easily. The cleanser is scientifically formulated to suit all skin types and helps remove dirt and other particles.
The Ordinary Salicylic Acid Masque
This facial mask is excellent for preventing acne because it contains salicylic acid and other exfoliators. It eliminates dead skin and excess oils while improving skin recovery time. People with sensitive skin mostly prefer the ordinary salicylic acid masque because it contains no chemical irritants and gently exfoliates the skin while enhancing a smooth texture.
Versed
Versed is another affordable skincare brand whose products are formulated with roughly1000 different harmless, cruelty-free ingredients that are guaranteed to provide desirable results. Versed has various skincare items, including cleansers, serums, and moisturizers, all of which are relatively cheap.
Versed is popular because of modern social media platforms such as Instagram and TikTok.People are drawn in by its diverse skincare formulations and minimalist packaging, which allows for easy use and application.
Here are some of the highly-rated Versed brand products that you can buy to improve skin health.
The Weekend Glow Daily Brightening Solution
This solution is a toner that provides a deep cleansing action. Additionally, it helps curb acne breakouts and evens the skin tone by healing the skin quickly and minimizing scarring. It contains a mixture of azelaic acid, Vitamin C, and several natural extracts that smoothen your skin's texture. When using this cosmetic, it would be best to apply it regularly, both in the morning and before nighttime.
The Shortcut Overnight Facial Peel
This overnight masque is widely renowned for its $20 price range, which is absurdly cheap considering its effectiveness in remedying emergency skin issues. The Shortcut Overnight Facial Peel is formulated with organic acids, which gently degrade dead skin and antioxidant components such as vitamin A and E derivatives.
Zero-G smoothing Eye Cream
If you often suffer from sleep deprivation, it is common to develop bags under your eyes. On top of that, you can also develop crow's feet as you get older.
Both these conditions can adversely affect your facial beauty. However, you can easily prevent these conditions by using the Zero-G Smoothing Eye Cream.
This product comprises essential peptides that promote collagen formation and olive oil extract while providing anti-aging benefits. For best results, apply the smoothing eye cream under your lower eyelids before sleeping.
Herbivore Botanicals
The Herbivore Botanicals is among the youngest product-lines in this list of the best skincare brands. It was established in 2009 and is now a producer of natural, effective beauty products that primarily include masks, scrubs, and facial serum creams.
Herbivore's natural products offer excellent basic first aid for sensitive skin.
Here are a few of their leading cosmetic products.
Herbivore Coco Rose Coconut Oil Body Polish
Despite its long product name, this Herbivore body scrub is among the brand's best-selling items. Its virgin coconut oil component helps to protect your skin from stripping damage as you exfoliate. You can use the Herbivore Coco Rose Coconut Oil Body Polish before shaving or weekly as a body scrub.
Emerald Deep Moisture Glow Oil
This facial oil provides a natural shimmering look similar to the one you get after several days of proper hydration and adequate sleep. The Emerald Deep Moisture Glow Oil contains several extracts obtained from Shiitake mushrooms and ashwagandha root, which have high antioxidants and free- radical neutralizers levels.
Herbivore Bakuchiol Retinol Alternative Serum
This herbivore serum contains bakuchiol as its main active ingredient, which provides anti-aging benefits similar to vitamin A. This product is popular among people who are intolerant to vitamin A, which may cause skin scaling and irritation. The serum also contains several natural exfoliating acids and glycerin, which moisturizes the skin.
The Takeaway
The skincare industry comprises many different product-lines and may be confusing for many individuals. With the aforementioned best skincare brands, it is easier to identify a quality, dependable product that caters to your cosmetic needs.
FTC Compensates Consumers Swindled in a Beauty Product's "Risk-Free trial" Scheme.
Not all companies that claim to be the best skincare brands offer quality products.
Late last year, the Federal Trade Commission, the national agency that works to promote fair competition and safeguard consumers, began sending refund checks to more than 79, 700 customers adding up to more than 1.8 million.
The FTC decided to pay back customers their money after determining that the innocent group had agreed to risk-free trial deals for cosmetics but were instead registered to other programs with recurrent per-month fees.
Up to 15 brands and seven people were involved in the scam, according to the watchdog's June 2015 complaint. The accused were found guilty of trading LéOR Skincare, Dellure, Auravie, and Miracle Face Kit trademarked cosmetics through misleading "charge-free trials."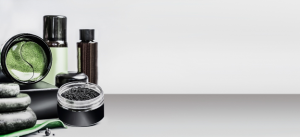 Image Alt Tag: beauty subscription boxes
Reports by the Trade Commission claim the perpetrators swayed consumers to give out their credit card data, allegedly to ease the payment of a small shipping fee. Instead, the scammers went ahead to use the info charge unapproved per-month deductions for items that were never ordered by customers.
The accused companies also face charges of misrepresentation. According to the agency, the perpetrators posed as BBB-accredited companies, which is in breach of the FTC Act.
To compensate affected customers, the agency sanctioned two different settlement orders that pooled together related perpetrators.
Oct 2016 marked the first order, which involved ten people and companies. The FTC banned the accused from continuing with the purported actions and mandated them to pay an amount to compensate affected clients. The second-order, sanctioned in June 2018, finalized FTC's allegations against the remaining group of perpetrators.
Rust Consulting, Inc., the firm tasked with the role of issuing the refunds, begun mailing checks on November 21, 2019. Consumers anticipate refund checks worth around $22.95, and each must be cashed within a 60-day window.
The FTC also provided a hotline number 1-866-801-0473 for inquiries and for customers who feel they were ripped off by the Scheme and have never been compensated.
Compliance is key when doing business on- or offline. This is one of the many cases of "crimes of the past haunting your business years later." Always trade line with federal laws knowing different watchdog agencies are all eyes on perpetrators.
Personal Care Subscription Boxes to Consider
Would you rather gamble with subscription boxes than try the above best skincare brands?
Well, subscription boxes have gone "mainstream" over the past year. It seems like Personal care is the new hard sell. According to Ian Morley of P&G sales group, the surfacing of direct-to-consumer shaving services was "a critical moment for health & beauty space."
And it's like customers are increasingly adopting the shift to personalization thanks to subscription businesses which are upgrading simple chores like purchasing vitamins and razor blades to convenient, customized experiences beyond the add to cart button.
Currently, the beauty and health industry is tailoring new subscription boxes for nearly every aspect of personal care. Here are some private care boxes you may like.
The auto-replacement toothbrush box.
Brushbox launched its auto-replacement toothbrush box in Jan 2018. The pack comes every two months for £7.99 and customers enjoy free delivery.
The company launched this subscription box following the realization that 75 percent of buyers do not replace their brushes as expected. The service packages a recyclable heat-treated Mao Bamboo toothbrush and two tubes of toothpaste.
Customers get 50m of mint-flavored mouth floss and a tongue for an additional £1.50. It also features child-friendly toothbrushes for those who want them included in their order.
The organic period care box
It is a new monthly subscription courtesy of Freda. Launched in Jan 2018, customers can enjoy these services for only £8 and get free delivery. The organic period care has a range of chemical free tampons, panty liners, and night pads. For every order, Freda donates £1 to the fight against period poverty.
The box is a perfect substitute to standard grocery packs— which offer only one or two absorbencies in each pack—  as it allows users to fully customize their package to feature an assortment of different absorbencies all in one box to go with their individual cycle.
It is the only box that contains 70 percent renewable materials in contrast with the usual 40 percent. Plus, they are made of 100 percent organic cotton (free from fragrances and dyes).
The hand-picked personal care box
Roccabox rolled out the hand-picked personal care box in March 2017. The monthly pack costs £10 plus £3.95 p&p.
Roccabox's goal was to ease the job for consumers who get mixed up when looking for personal care products. The brand draws insights from a monthly 'beauty insider' so shoppers feel like the products in the pack have been suggested by a friend.
Bloggers and Instagram influencers arrange the box. The hand-picked personal care box comes with different combinations of products ranging from hair, bath, and beauty to body care.
Other Amazing Subscription Box Offers to Gift a Loved-One
Subscription boxes are a tricky way to reward someone because you really don't know the possible impact of your choice (s) on the receiver.
Your well-intended gift can make or break the receiver's unboxing experience. Add to the fact that someone else chooses and packages the contents, and the chances of a happy or sad ending go up significantly.
Luckily, the market has more than two-dozen themes for consumers to choose from. These themes help guide you to pick the most relevant box per your needs. However, with abundance in options comes great confusion and indecisiveness.
In light of that, let's narrow down to the best subscription gift boxes for various people including; the food master, the wine lover, the beauty freak, etc.
Beauty Subscription Boxes
Beauty and grooming boxes for both male and females are an excellent way to get personal when gifting a friend. They offer an assortment of what the best skincare brands would provide.
Which of these three matches your needs?
Dermstore BeautyFIX With more than 6 beauty products, it's the best gift box for a person who cares for their skin. Boxes come for as low as $25.
Dollar Shave Club This $ 20 subscription box not only cares for your beard, but also carries products useful in hair care, skin care, and body care.
ScentBird Be privileged to try a new-fangled perfume and cologne every month for a decent $15.
Sensitive Skin

It can be difficult to get your hands on the right subscription box if you have a sensitive skin.
Below are some basic first aid beauty skincare boxes for people with sensitive skin.
Beauty Heroes This subscription box offers a range of skin-friendly products from as low as $58.
The Detox Box The detox box is a famous green beauty products brand with offers as low as $39.
Atolla For as cheap as $45/month, Atolla gives you access to dermatologists as well as a Skin Health Kit to analyze improvements and more.
Injury Prevention Subscription boxes
Injuries can threaten to halt all you activities. Some injury prevention subscription boxes offer resources to help you stay safe. This can help complement your basic first aid knowledge and CPR skills and prepare you to deal with emergencies.
Food & Drink
The way to a person's heart is through their stomach. Food and drink subscription boxes are difficult to choose because a wrong purchase is a total put-off.
Try the following subscription boxes;
Murray's Cheese Classic Cheese of the Month Club. From $63, this box offers a complete cheese board for cheese lovers.
Candy Club. This box comes for as low as $25. It is the perfect surprise for a friend or sibling who can't do without sweets.
SnackNation. From small ones as affordable as $27, Snack Nationś boxes come in different sizes to feed any snack freak's appetite.
Primal Wine Club.This package offers three bottles of natural wine, whether red, white or a blend. Offers begin from $85.
Driftaway Coffee. This is arguably the best box for coffee fans. Its first order comes with a tasting kit. The cheapest box goes for $15.
If these suggestions don't satisfy your needs, it's okay to search other subscription box categories like see if anything matches your expectations.
Final Words
Whether you like expensive or pocket-friendly cosmetics, skincare brands offer quality products depending on your budget. If you care about a healthy, perfectly-toned skin, it's always satisfying to find the best skincare brands that offer excellent products.
The best skincare brands listed here are some of the market favorites but you can try others if these do not match your needs.
Lastly, be sure to understand a subscription box's contents before committing to a deal because these products will be coming per month.
If you have a sensitive skin, go for subscriptions with natural products that offer basic first aid for skincare.