Nationally Recognized and Trusted: all courses are created by licensed U.S. board certified physicians.
All certificates are signed by authorized U.S. board certified physicians.
American Academy of CPR & First Aid, Inc.®
Renew Now >>
ACLS Certification
BLS CPR

(Adult/Child/Infant)

Healthcare Provider
First Aid Course
Bloodborne Pathogens
Adult CPR
Combine Courses
Healthcare Provider CPR AED Certification Online
BLS for Healthcare Providers Online Certification
CPR courses are written by U.S. licensed physicians.
Certifications are signed by authorized U.S. board certified physicians.
Get a two-year certificate for just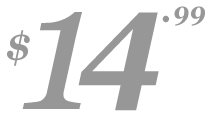 Start Now >>
Save instantly
- Get a second certification for
$12
and each additional certification after that is just
$6
each.
Learn More >>
Online CPR Certification for Healthcare Providers---print your certificate or receive by mail.
The Basic Life Support for Healthcare Providers (BLS) CPR Certification Course is designed to train healthcare professionals how to properly perform CPR in a variety of situations. The course covers the basics of chest compressions, rescue breathing, and use of an automated external defibrillator (AED).
Upon completion of the course, you will be able to safely perform CPR in accordance with the most up-to-date guidelines. In addition, you can purchase an official CPR AED certification at a low cost.
The certification is valid for two years and can be used to fulfill the requirements for many job roles in the healthcare industry. The basic life support BLS course is an essential online training for all healthcare professionals.
Basic Life Support and Training on AED use is Free
At the American Academy of CPR and First Aid, we believe in the power of knowledge. That's why we offer our healthcare provider BLS online course for free. In addition to basic life support training, we offer free training on how to use an automated external defibrillator. Our online CPR AED training teaches the basic skills you need to save a life using cardiopulmonary resuscitation and other techniques during medical emergencies.
Following successful completion of each training course and its exam, you will be given the option to order your wallet card and certificate. You may also print your wallet card and certificate for immediate use.
How long do BLS for Healthcare Providers Online Courses take?
Our courses are specially designed with the goal of completing in 90-120 minutes. However, you may spend as much time studying before taking the exam as needed.
The online class has been specially designed with the goal of completing in 90-120 minutes.
Professional-quality CPR and AED certification courses created by board certified physicians
The American Academy collaborates with highly qualified, experienced doctors and healthcare professionals to develop our online course information on cardiopulmonary resuscitation techniques and the appropriate use of automated external defibrillators. Our online CPR classes for cardiopulmonary resuscitation, AED, and basic life support for healthcare providers provide some of the most comprehensive online training available.
What is the difference between a BLS course and CPR for healthcare providers?
The difference between a standard CPR class or BLS certification and CPR for healthcare providers is simply whether or not you work in a medical or healthcare profession. If you work in healthcare, you need to take the CPR for healthcare providers course.
Blended Learning Life Saving Techniques with Video Instruction
The American Academy's courses on CPR for Healthcare Providers include important topics on how to respond effectively in medical emergencies. The course covers:
Performing cardiopulmonary resuscitation on adults, children, and infants
COVID-19 CPR recommendations for healthcare providers
Human anatomy and physiology
Emergency scene assessment
Step-by-step emergency response processes
Other Courses Offered by the American Academy of CPR and First Aid
The American Academy also offers a variety of other courses that can assist you in becoming a more effective and well-rounded healthcare provider. Our other courses include: first aid, BLS CPR for adults, children, and infants, CPR for adults, and bloodborne pathogens training.
Each course is supplemented with finely detailed charts, diagrams, videos, and accurate illustrations, which will guide you through each step of the learning process. With our comprehensive course offerings, you can be confident that you are fully prepared to handle any emergency situation that may arise.
Learning how to respond if someone experiences sudden cardiac arrest, a heart attack or stoppage of breathing is important. In addition, staying practiced in your skills for cardiopulmonary resuscitation (CPR) and AED use will help make sure that you can provide immediate lifesaving care by providing quick response time.
CPR for Healthcare Providers - COVID-19 Positive or Suspected
The American Academy of CPR and First Aid is dedicated to reducing the spread of COVID-19.
Our course follows the recommended safety precautions prescribed by the World Health Organization as well as the Center for Disease Control with updated course material to help prevent the spread of COVID-19.
Observing social distancing and limiting bystanders
Protecting against airborne droplets by using personal protective equipment
Reducing exposure when performing cardiopulmonary resuscitation
Chest compressions
When to use an automated external defibrillator (AED)
Looking for a BLS for Healthcare Providers class near me? Get the knowledge you need completely online.
The American Academy's fully online BLS CPR course for Healthcare Providers is a great way to get trained and certified more quickly than if you were taking an in-person class. You can complete the training on your own time, at home or anywhere else that works best with your schedule.
The American Academy's online curriculum is designed so you can train at your convenience, so there is no need for the hassle of signing up, scheduling, traveling, and paying for an all-day class.
Why choose American Academy as your BLS provider?
In addition to our courses being developed by board-certified physicians, another reason healthcare workers routinely trust the American Academy for professional training is because we rigorously ensure the quality and depth of the information we provide. We believe it is important not only that health workers understand how to perform CPR and other lifesaving techniques, but that they also understand how and why these techniques work.
Basic Life Support Training for Healthcare Providers Improves Skills
Having in-depth knowledge of which techniques are appropriate for which emergencies helps healthcare workers respond to life-threatening situations more quickly and effectively. For example, they need to know how to differentiate between a sudden cardiac arrest and a heart attack so they can determine whether to perform cardiopulmonary resuscitation, use an AED, or other lifesaving measures. During sudden cardiac arrest (SCA), the heart stops beating, but proper use of an automated external defibrillator can shock the heart back into rhythm.
The administration of proper cardiopulmonary resuscitation and AED can allow those who receive treatment a higher chance of survival and to live normal, happy lives afterward. As more public buildings, businesses and institutions install AEDs, it becomes even more critical that individuals know how to use this lifesaving equipment. Our cardiopulmonary resuscitation certification course teaches how to properly use an AED to save someone's life.
Complete your training for free. Get your CPR AED certification right away.
Whether you are interested in becoming CPR and AED certified for personal or professional reasons, the first step is to begin the American Academy's free course. Once you have read the materials and reviewed the techniques in the training videos, you can take the BLS for Healthcare Providers multiple choice exam. If you do not pass the exam on the first attempt, you can retake it until you achieve a passing score.
Online Healthcare Provider BLS Certification Benefits
Our free online courses provide an easy way to gain in-depth CPR and AED knowledge on a busy schedule. They allow you to get a new certification or renew a present or expired certification.
Here are a few of the benefits you'll enjoy by choosing to train with the American Academy:
Printable certification and completion card
Earn discounts on subsequent certifications
Receive an official certification or wallet card by mail
Complete each training session anywhere, anytime
Study with courses designed by medical doctors and health professionals
Mission and Vision
Vision: To provide affordable and informative CPR training for healthcare providers to save lives during cardiac emergencies.
Mission: Our dedication to promoting public health and safety extends more than a decade. We are committed to ensuring the safety of our communities through teaching the skills and techniques of CPR.
If you have any questions or concerns, please complete the Contact Us form, and the American Academy will address any issues promptly.
Start your CPR and AED training today!
The American Academy of CPR and First Aid is a CPR and first aid training provider that offers valid certifications. Our courses are based on the latest science and standardized guidelines. We offer a variety of courses, which makes it easy for healthcare providers to find one that meets their needs. Our courses are both informative and affordable, making them a great option for those looking to get certified.
What you learn here could help you save a life, so please don't put off earning your cardiopulmonary resuscitation and AED certification. While our online BLS for Healthcare Providers course is easy to take and quick to complete, it offers you the opportunity to learn valuable knowledge and skills that you'll need in order to be prepared in an emergency. By taking the course, you'll be better able to protect those you love, those you care for, and strangers in need.
Don't delay taking a course or renewing your current BLS certification. Enroll today and start learning how to save a life!
Member Sign In
Trusted And
Validated
We have helped more than a million customers earn their certification online. All content is authorized and approved through the American Academy of CPR and First Aid, Inc.
Nationally
Accepted
Our courses and certifications are nationally recognized as a trusted and accepted certification for most employers. Learn how to save a life and get online training today.