Nationally Recognized and Trusted: all courses are created by licensed U.S. board certified physicians.
All certificates are signed by authorized U.S. board certified physicians.
American Academy of CPR & First Aid, Inc.®
Healthcare Provider
BLS CPR

(Adult/Child/Infant)

First Aid Course
Bloodborne Pathogens
Adult CPR
Combine Courses
First Aid Certification - Online CPR and First Aid Training Course
Online First Aid Course
Course content is written by board-certified physicians
Certifications are signed by licensed board-certified U.S. medical doctors.
Get a two-year certificate for just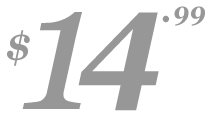 Start Now >>
Discounts -
Get a second certificate for
$12
and each additionally certification thereafter is only
$6
.
Learn more >>
CPR First Aid Certification Course - print your certificate or get by mail
With the right knowledge, first aid can be an effective way to help someone who has been injured or fallen ill. While it is commonly provided by healthcare professionals in order treat both minor and severe ailments on site or at home, people with no background in medicine can easily learn how to provide immediate care with the proper first aid training.
The American Academy of CPR and First Aid offers a high quality online first aid course. The course is designed to provide participants with the skills and knowledge necessary to properly respond to emergencies. The course covers a variety of topics, including but not limited to assessing an emergency situation, how to provide CPR, and how to properly use first aid equipment. Upon completing the course, participants can purchase a certificate of completion for a low cost. The course from the American Academy is a convenient and cost-effective way to receive online training.
You will be able to print out a certificate of completion as proof of your certification after successfully passing the course exam. You may also request an official copy of your certificate to be mailed directly to you.
How long does it take to complete the online first aid course?
The course and exam will take 60-90 minutes to complete. We provide quality instructional materials that will help you master the concepts and skills while also fitting in with your daily schedule, as well as your budget. The first aid certificate is valid for 2 years.
The course and exam will take approximately 60-90 minutes to complete, and designed to help you master the concepts while also fitting in with your daily schedule. We provide quality instructional materials that teach you best practices in first aid for an array of different situations like car accidents, choking, burns, or scrapes.
How long is the first aid certification valid?
The certificate is valid for two years after completion, so don't wait too long before taking advantage of our online first aid course because there's always someone who needs assistance when injuries or illnesses occur.
What you will learn from first aid training
You will acquire a wealth of helpful information when you acquire your first aid certificate. Our online training course is appropriate for adults, children and infant, and covers techniques for providing care during minor, and life-threatening emergency situations including:
Care for bodily injuries such as lacerations, rashes, and burns
Fractures or sprains
Stop, minimize, or prevent bleeding
Treatment for insect stings and animal bites
Properly warm someone who is suffering from hypothermia
Treatment for fevers and other illnesses
Exposure to poison or other toxic material until first responders arrive
Treat and minimize the risk of allergic reactions until medical professionals arrive.
Principles of First Aid Certification
The goal of first aid is to provide immediate care in order prevent an illness or injury from deteriorating further. There are three principles of infant, child and adult first aid that encompass this goal:
Preserve life - To sustain life and increase the chances of survival in life-threatening emergencies. When performed correctly, the techniques and treatment should relieve pain and reduce the patient or victim's anxiety during evaluation.
Prevent further harm - This includes examining external factors to remove the victim from any further harm, as well as preventing an illness or injury from worsening by providing specific techniques.
Promote recovery - Techniques and treatment also aim to promote recovery from an illness or injury. This may include a complete treatment such as applying a bandage to small abrasion, or providing initial care until professional medical help can be provided, such as icing a fractured ankle.
First Aid Training on COVID-19 Positive or Suspected
The free course includes updated recommendations suggested by the World Health Organization and Center for Disease Control to promote awareness and preventative measures surrounding the health risks associated with performing CPR and first aid on a COVID-19 positive or suspected person, including:
Limiting on-scene personnel and observing safe social distancing
Utilizing personal protective equipment to prevent against airborne droplets
How to reduce exposure
Professional Online Training for Basic First Aid
The American Academy's online training is like taking a first aid class, but doing it on your own time and for a much less expensive cost. Our course is a nationally accepted certification program designed by physicians with extensive years of experience.
When a medical emergency happens, it is important to know how you can help. This class will teach you the lifesaving skills that physicians use in their training and give insight into what may be going on with your friend or loved one who has just experienced a traumatic event requiring first aid.
Access Free Online Training with Detailed Illustrations and Diagrams
Our free online courses include clearly constructed illustrations and diagrams to make the process of learning how to save lives as accurate, realistic, and straightforward as possible.
The beauty of our course is that it can be done much more quickly than an in-person session, but the information, instruction, and learning experience remains top notch.
Our standard of excellence is unmatched by any other provider. Upon completing the course, you can be rest assured the you will have the ability to provide first aid and perform CPR in the event you need to provide care or rescue lives during an emergency situation.
Why take your training and certification courses online?
For starters, you'll appreciate the convenience of being able to learn from anywhere, at your own pace, and having free access to all the training materials you'll need in one place.
Taking a first aid course online is one of the best ways to acquire the skills and knowledge you'll need to perform basic lifesaving procedures. While a basic first aid certification is commonly required for healthcare workers, medical professionals often recommend that any able-bodied adult should learn the lifesaving techniques.
The training can be completed for free in a short amount of time, and the knowledge you'll gain from it will sufficiently prepare you to respond to a wide range of emergency medical situations.
Build On Your First Aid Training with Additional Courses
Build On Your First Aid Training with Additional Courses The American Academy also offers online courses in BLS CPR, Adult CPR, and BLS for healthcare providers. Our extensive online inventory of courses also includes a certification course for bloodborne pathogens training. We highly recommend anybody taking the first aid course to view our additional courses to earn additional certificates and improve your overall basic first aid training skills
Mission and Vision
Vision: To teach actionable steps in all aspects of first aid to preserve life, prevent further harm, and promote recovery.
Mission: We are dedicated to providing affordable and impactful training online that can help anyone provide care or save lives in the event of an accident, injury or illness.
Sign up for online first aid training today!
Begin your first aid training now and earn your certification. The course is designed for fast and informative learning. The course is available 24 hours per day, 7 days per week. Click below to begin!
Member Sign In
Trusted and
Validated
We are a highly trusted organization for your training needs. Hospitals, government organizations, and many other institutions use our course for new certifications as well as recertifications.
Nationally
Accepted
Our certifications are nationally accepted by most employers and institutions. We are widely recognized as a leading online certification provider for in-depth online training.