Nationally Recognized and Trusted: all courses are created by licensed U.S. board certified physicians.
All certificates are signed by authorized U.S. board certified physicians.
American Academy of CPR & First Aid, Inc.®
Renew Now >>
ACLS Certification
BLS CPR

(Adult/Child/Infant)

Healthcare Provider
First Aid Course
Bloodborne Pathogens
Adult CPR
Combine Courses
Adult CPR Steps Free Training Course & Online Certification
Online Adult CPR Training & Certificate
Our course content is developed by a team of licensed U.S. board-certified physicians.
Certifications are signed and authorized by licensed medical doctors.
Get a two-year certificate for just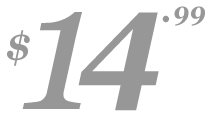 Start Now >>
Discounted certificates
- Save money when you purchase multiple certifications. Purchase a second certificate for just
$12
. Each additional certificate thereafter is only
$6
!
Learn more >>
Online Adult CPR Training - receive a printable certification or get by mail

Our course teaches you life-saving techniques for responding to adults experiencing cardiac arrest or having a cardiopulmonary emergency. When you learn how to perform CPR on adults, you gain valuable skills that prepare you to save the lives of loved ones, those in your care, and strangers in need.
Earning an official certification also provides you with a necessary qualification for a variety of service jobs such as healthcare roles, firefighters, police officers, and educational positions. While the coursework is designed to be quick and easy, the skills you'll gain from it are priceless and will last a lifetime. If you've never learned, or just in need of a refresher course, the best time to start CPR training is now.
How long does the Adult CPR course take to complete?
The course is designed to be completed in 45-60 minutes, however, you can take as much or as little time as you need in order to earn your certification. When you complete the training course and pass a short cardiopulmonary resuscitation exam, your certificate can be printed directly from our website, or you may also elect to have it delivered by mail.
Can Adult CPR Training be done virtually?

Many people are interested in online adult CPR certification but are not sure if they can complete the course without being physically present. The answer is yes, you can! Our courses offer the option to complete your training virtually.
This means that you can learn the skills and knowledge needed to perform CPR from the comfort of your own home. In addition, our courses offer flexible scheduling options so that you can complete them at a time that works for you. So, if you are interested in getting a CPR training certification, there is no need to wait – you can sign up for our course today and be on your way to becoming certified!
What is the best method to learn Adult CPR?
When it comes to learning Adult CPR, there are a variety of different methods available. However, not all of these methods are equally effective. In general, the best way to learn CPR is to take an adult CPR certification course online.
Our course provides comprehensive instruction on how to perform CPR correctly, and also offers the opportunity to practice the technique at home. In addition, online courses are generally more affordable than traditional in-person classes. As a result, they are a great option for those who want to learn Adult CPR without breaking the bank.
Are online adult CPR certifications valid?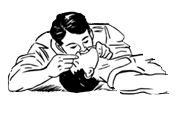 The American Academy of CPR and First Aid is a nationally accepted certificate. Many people are interested in getting CPR certified but are not sure if an adult CPR certification course is valid for their employer. The answer to this question depends on the type of CPR certification you are interested in obtaining.
If you are looking for a basic adult CPR certification, then our online course is a great option for you. However, you should always check with your employer as some will require a more advanced certification, such as a BLS certification for healthcare providers.
In general, adult CPR certification courses taken online are a great option for those who want to receive a basic level of training. However, it is important to check with your organization to ensure that they accept online courses, and do not required a more advanced certification.
What's included in the CPR Training for Adults course?
Our mission is to deliver professional-quality cardiopulmonary resuscitation training that you can complete anytime, anywhere. Each American Academy CPR course is supplemented by instructional CPR steps with pictures, diagrams, videos, charts, and accurate depictions of proper techniques. The training course covers the chest to compression ratio for CPR on adults, as well as how to appropriately respond to a number of common medical emergencies.
We enhance the benefits of taking the course online by teaching knowledge and skills related to CPR and beyond. You will learn:
Methods of assessing an emergency
COVID-19 recommendations
How to use an automated external defibrillator, perform cardiopulmonary resuscitation, and deliver first aid
How to stimulate blood flow
How to properly restore ventilation for patients who cannot breathe
How to properly clear obstructions from a blocked airway
Adult CPR AED Training Course Content
Beginning your training is quick and easy. Simply click the link below and you can start working toward your Adult CPR AED online certification immediately. From there, you can take the free online course and continue to the multiple choice exam.
Once you've passed the exam, you can print your certificate for a low cost. No need to wait for test results—your certificate can be printed instantly, and it will be valid for a full two years.
Whether or not you need the official certification, the course can be accessed for free. The guidelines for administering adult cardiopulmonary resuscitation are always kept up-to-date, so it is always a good idea to have the latest information. The American Academy recommends regularly refreshing your skills and knowledge by reviewing the CPR steps for adults at least every two years.
Our blended learning course will ensure that your understanding of performing CPR is always fresh in your mind. You will know how to begin chest compressions, gently tilt the head to administer rescue breaths with mouth to mouth breathing, as well as learn hands only CPR and put the victim in an appropriate recovery position.
How to perform CPR on adults with COVID-19 Positive or Suspected
Our training and certification teaches you how to perform cardiopulmonary resuscitation with updated guidelines to manage the increased health risks associated with exposure to COVID-19.
This an essential component of care for both out-of-hospital individuals and in-hospital patients. We are dedicated to ensuring that your adult cardiopulmonary resuscitation training includes the latest preventative measures prescribed by the Center for Disease Control and World Health Organization with a focus on correct resuscitation steps when there's a potential exposure to COVID-19.
Our training teaches you how to minimize exposure to COVID-19 in the event of cardiac arrest, stroke, or other breathing emergencies. Our updated course provides the necessary COVID-19 adult CPR steps including:
Limiting on-scene individuals to those essential for patient care.
Proper use of personal protective equipment to protect against airborne droplets
Reducing exposure by covering the patient or victim's mouth and nose with a cloth
Starting chest compressions
Use an automated external defibrillator (AED) as soon as it's available
What are the current CPR guidelines for adults?
The current CPR guidelines for adults recommend that chest compressions should be performed at a rate of 100-120 per minute. For most people, this is too fast to sustain for more than a few minutes, so it is important to have someone else take over if possible to continue compressing a person's chest and keep a person's airway clear.
The depth of the compressions should be at least 2 inches (5cm) for an adult, and the rescuer should allow the chest to fully recoil between compressions. If an Adult CPR AED (automated external defibrillator) is available, it should be used as soon as possible. The Adult CPR AED will give instructions on how to deliver the shock, and will also provide guidance on when to resume CPR. The current CPR guidelines for adults are constantly being updated as new research becomes available, so it is important to keep up to date with the latest guidelines through our Adult CPR course.
Continue your training with our other available courses
At the end of your training, you will have learned everything you need to know to save the life of an adult who has stopped breathing or whose heart has stopped—but you don't need to end your training there.
To enhance your emergency preparedness and add to your qualifications, we recommend exploring the American Academy's online library of additional healthcare-related courses. With our courses in bloodborne pathogens, child or infant cardiopulmonary resuscitation, and first aid courses, you can learn how to respond to other types of life-threatening emergencies for even more people in even more ways.
Why is it important to learn cardiopulmonary resuscitation?
There is hardly a better way to prepare for a medical emergency than by taking a training course. Medical emergencies can occur at any moment, and it is entirely possible that someday you will be the only other person around when someone is choking or stops breathing. In the United States it's estimated that only 15-30 percent of bystanders actually perform cardiopulmonary resuscitation during out-of-hospital cardiac arrests.
In order to save a life, you'll need to stay level-headed and have an understanding of how to administer one person adult CPR. If performed within the first few 2-3 minutes, cardiopulmonary resuscitation can potentially triple the chance for survival.
When a person has a heart attack, the heart muscle is deprived of blood, which prevents it from delivering oxygen-rich blood to the rest of the body. Without sufficient blood flow, the body suffers oxygen deprivation, which can quickly cause irreversible damage to the internal organs—including the brain—and without immediate care, a person may die. According to the U.S. National Library of Medicine, if someone is having an emergency in which their blood flow or breathing stops, every second counts.
Because the aftereffects of a heart attack can cause so much damage or even loss of life in such a short amount of time, it is vital for people to know how to respond quickly to such a sudden and life-threatening emergency. One of the most effective ways a person can aid someone who is suffering a heart attack is by performing cardiopulmonary resuscitation, so it is essential that the person responding is properly trained.
Start your lifesaving training today!
Remember, all the coursework on this site is free, and the certification is available for a low fee. An emergency situation such as a heart attack can arise without warning, and should you be present in such a situation, the lifesaving skills you'll learn here could very well be the deciding factor in how it unfolds. The sooner you prepare, the better—so sign up for an online course today!
Mission and Vision
Vision: Learn how to save lives during stroke or cardiac arrest.

Mission: Teach the world how to save a life. The American Academy's experience in training stretches more than a decade. Our dedication to continued education translates to ensuring our surrounding communities are prepared with life saving skills to protect the lives of others.

Interested in other CPR courses?
Our suite of online certification courses are available at a discount if you purchase multiple certifications through our combined courses page.
Member Sign In
Trusted And
Validated
Our course adheres to current guidelines and protocols to provide the most up to date procedures available.

Upon completing the course you will receive a nationally recognized certificate authorized and signed by a board-certified licensed physician.
Nationally
Accepted
Our certification is nationally accepted and trusted by over a million customers. Our certificates are commonly accepted by home care agencies, nursing homes and many other healthcare providers where employees are expected to know how to perform the proper steps..