American Academy of CPR & First Aid, Inc.®
Renew Now >>
BLS CPR

(Adult/Child/Infant)

Healthcare Provider
First Aid Course
Bloodborne Pathogens
Adult CPR
ACLS Certification
Combine Courses
CPR Classes And Online CPR Courses With Certifications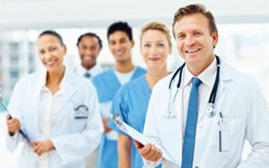 The American Academy of CPR and First Aid offers expert-crafted online courses.
Online CPR Courses And CPR Certification
Get two years CPR certificate for just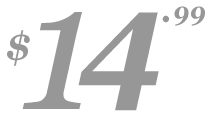 Combine courses and save
-
$14
for the second certification and
$12
for each additional certification.
Learn more >>
Online BLS CPR Recertification
---
Health Care Provider Certification online
---
Online Adult CPR Recertification
---
Online First Aid Recertification
---
Online Bloodborne Pathogen Recertification
---
Take American Academy's free course and learn valuable life- saving skills!
The memory of saving a life lasts for a lifetime. There is no other feeling quite like being responsible for someone's life. The reward of this course will be the knowledge of how to perform cardiopulmonary resuscitation correctly. A valid certificate will show successful completion of the CPR test and the capability of handling a cardiac incident properly.
Independent, online CPR courses make learning cardiopulmonary resuscitation easy for individuals of all ages
It is difficult to combine your personal life, family life, and professional life and keep it balanced. No wonder it is almost impossible to find suitable classes that fit both your schedule and lifestyle. This is an opportunity to learn one of life's most valuable skills. One day, someone you love or respect may need help to stay alive until an ambulance arrives. These CPR classes will ensure the preparation needed to give life-saving assistance until professional medical help arrives.
Anyone can benefit from taking a free CPR course. For many professionals in the healthcare field, cardiopulmonary resuscitation classes are a requirement for their career. For example, most nursing-home staff, in-home caregivers, hospital staff, and rehabilitation facility staff are required to have current certification. Police officers, firefighters, and emergency responders like paramedics and lifeguards also need to be certified. Taking an online CPR course once every two years and renewing certification is not only a job requirement in these professions but also a smart way to ensure preparation for whatever occurs on the job.
Do you still "Have what it takes" to save a life?
Many people have learned how to perform cardiopulmonary resuscitation at some point in their lives. Perhaps it was a class in school, through a club or organization, or through work. But how many years ago was that class? Are the CPR steps they taught still in use today? Visit the Mayo Clinic's CPR and first aid webpage to see current guidelines. To brush up on skills or learn more recent techniques, sign up now to avoid standing on the sidelines during an emergency.
Our online CPR courses.
Complete the online training and pass the test. Then print your certificate immediately or order it via traditional U.S. mail. Continue to improve your first aid and emergency response skills by signing up for other classes, including:
Healthcare Provider Cardiopulmonary Resuscitation
Adult Cardiopulmonary Resuscitation
Certified Bloodborne Pathogens training
Basic Life Support
First Aid
Save lives by signing up for online training
A local CPR class taught by a company employee or a volunteer organization is fine if the instructors are fully qualified. Every one of American Academy's online courses is created and reviewed by medical professionals. Do not take a chance when learning cardiopulmonary resuscitation - choose this free course and learn the most recent CPR steps. While all classes are free, certification is available for a low fee of $14.99.
Get your online certification today
Local classes sound great. But attendance is mandatory at all class sessions, including the test. With American Academy coursework, the online course material can be studied at any time. These courses contain exceptional diagrams, charts, and CPR videos. The student can also use a CPR review for study. The test is available when convenient, and the certificate is available immediately after the test! Be the person who helped save a life by taking a CPR class today.
Feel free to contact us with any questions.
Member Sign In
Updated
Content
All our course is continuously updated to provide the most current BLS CPR class available.
Members who use
American Academy of CPR
And First Aid, Inc.