Online CPR Certification Blog
Date:

August 16th, 2021
Why Bystanders Must Understand the Chain of Survival
The Chain of Survival is a 5-step course of action rescuers or paramedics take to enhance a victim's survival during sudden cardiac arrest (SCA). Upon the occurrence of SCA, time becomes a crucial factor. Each second counts and rescuers must take immediate action to save a life.
Scientifically, the human brain lacks a reserve of oxygenated blood like other body organs. And without the continuous supply of blood, brain damage can quickly occur within the shortest time possible.To save more SCA victims, passersby must recognize the symptoms and administer prompt medical care.
But identifying emergencies and taking quick steps is only the first move in a 5-step survival chain.
The Importance of the Survival Chain
First, a better understanding of the chain of survival can reduce the death rates resulting from cardiac arrest. Many SCA survivors are first attended to by the bystanders as their survival chances are determined by the period the signs begin and care given.
Both medical professionals and passersby must familiarize themselves with the survival chain to increase the quality of response in SCA patients.
According to The Sudden Cardiac Arrest Foundation, the faster the treatment is provided, the greater the chances of survival.
The report also insists that saving lives shouldn't be left for medical practitioners alone. Bystanders must play an active role in saving lives.
The American Heart Association (AHA) also provides the five links in an adult's away-from-hospital Chain of Survival. It includes:
Identification of cardiac arrest symptoms and activation of the emergency response system
Early CPR for victims while emphasizing chest compressions
Efficient treatment and emergency medical services be provided to the patients.
Advanced and effective life support and post-cardiac arrest care
Bystanders are encouraged to take an online CPR course to ensure better responses and save more lives.
The 5 Steps to Complete the Chain of Survival
Below are the essential chain of survival components for SCA patients, according to the American Heart Association
Early recognition and faster emergency response
Identifying cardiac arrest symptoms and acting swiftly when an attack occurs is essential in saving lives.
Cardiac arrest can occur when the victim is out of the health facility, which will require an immediate emergency response protocol as taught in an online CPR course.
When such incidents occur, the bystander should call 911 immediately for further assistance. But when it occurs in a place of work or any professional setting, then internal alert systems should be triggered to help get equipment and skillful on-site assistance.
Cardiac arrest symptoms can sometimes be hard to identify. Still, unconsciousness is the most obvious one.
Below is a list of symptoms that can help you recognize a cardiac arrest victim and seek help from 911 as soon as possible.
Pains in the chest region
Neck, back, and jaw discomfort
Nausea
Low or no pulses
Dizziness
Shortness in breath
Sudden collapse
Loss of consciousness
The above signs are closely associated with SCA victims, and if immediate action is taken, then there is a likelihood of survival.
When the person who encounters the symptoms becomes unresponsive, seek further medical assistance.
It is also okay to use an automated external defibrillator (AED) to help correct arrhythmia. SCA and Heart Attack may have similar symptoms, but their causes are quite different.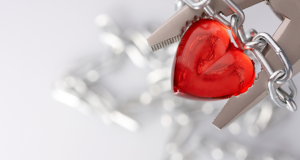 Image Alt Tag: chain of survival
A heart attack results from blockages in the arteries or veins, while SCA results from an electrical malfunction in the heart.
Cardiac arrest can be triggered by a heart attack, SCA, drowning, electrocution, or airway obstruction. The signs of a heart attack may vary among different genders or from person to person.
To make matters even more confusing, heart attack symptoms may also vary and can differ for men than women.
Don't sit back while things go out of hand; make saving a life your priority. Take an online CPR course to improve the quality and outcomes of your responses.
Immediate CPR with Chest Compressions
Timely CPR should start as soon as the cardiac arrest starts. If you are not aware of the procedure, contact a 911 operator to take you through the steps.
For those who lack skills and knowledge in conducting CPR, the best action is to use hands to push the chest or issue chest compressions. These pushes should be administered at a rate of 100 to120 compressions per minute under normal circumstances.
When performing compression in adults, be sure to go two inches deep. The chest, on the other hand, must be able to recoil completely in between the compressions.
CPR does not require any specialty; anyone can do it. This means that the nearest bystander should be well-placed to save a life until emergency medical responders arrive. But lifesavers can only achieve this with minimal or no interruptions during CPR administration.
Nevertheless, even inexperienced passersby must seek assistance ASAP, instead of panicking or watching a victim suffer. Considers joining an online CPR course to learn more about emergency responses.
Rapid Defibrillation
An automated external defibrillator (AED) is a device that analyzes the heart's natural rhythm and delivers an electrical shock to help reinstate it to normal.
When an AED is readily available, then the bystander should place the device next to the patient as soon as the attack occurs. The rescuer should switch on the device and follow the audio and visual commands. In case of a shock, be sure no one is near or in contact with the patient before administering it.
AEDs are essential for many other reasons. For instance, the Zoll AED Plus informs the rescuer or bystander when they are or not pushing as required.
The Zoll EAD plus van may also show the rescuers the depth of compression per push. Additionally, the AED Plus provides support to successfully help all bystanders and rescuers complete the chain of survival.
The Basic and Advanced Emergency medical Care
Basic and advanced emergency medical services are timely responses by well trained and equipped EMS personnel. These experts respond to patients, give medications, and provide all the procedural interventions needed.
This step relies on the first link's effectiveness (early emergency recognition and call for immediate assistance).
Advanced Life Support and Post Cardiac Arrest Care
Last on the survival chain is Advanced Life Support and Post Cardiac Arrest Care issued by medical experts.
This is the medical care provided to the victim after regaining consciousness to guarantee full recovery.
The stage is crucial and may require a multidisciplinary team of experts like physical therapists, cardiologists, and dieticians. All the links described above should be part of the chain to improve a person's SCA survival chances.
A proper understanding of the chains of survival helps you understand the outcomes better.
When Should Begin Executing the Chain of survival
Sudden cardiac arrest occurs without warning and is often triggered by some underlying factors.
Understanding the contributing factors ensures the chain of survival commences with awareness and preparedness to handle the SCA.
According to a 2015 Joseph Hanson report, there's the need to push CPR to be a universal skill. This move has been further fortified by organizations like Save Lives Sonoma of California, which provided Hands-only CPR training at shopping malls, grocery stores, schools, and at several community events.
Emergency responders and medical professionals are all aware that CPR saves lives, and people have long doubted the life-saving powers of CPR. For example, in the 18th century, mouth-to-mouth resuscitation was recommended by the Paris Academy of Sciences for drowning victims.
Reports from the modern CPR awareness states that there has been an 8 percent increase in survival rates among people with sudden cardiac arrest. A 2015 report by the American Heart Association (AHA) states that about 326,200 people encounter Cardiac arrest outside hospitals, and their survival depends on bystanders.
According to the American Heart Association, almost 70% of the patients don't survive simply because the rescuers cannot perform CPR due to lack of training.
SCA is the unexpected loss of heart function, consciousness, and loss of breathing, which results from an electrical disturbance in the heart that disrupts its rhythm.
Conclusion
Upon the occurrence of SCA, time becomes a crucial factor; each second counts. Therefore, rescuers should take immediate action to save a life.
Scientifically, the human brain lacks a reserve of oxygenated blood like other body organs. And without the continuous supply of blood, brain damage can occur within the shortest time.
To save more SCA victims, passersby must recognize the symptoms and administer prompt medical care.
SCA can occur anywhere; taking an online CPR course can ensure you save a life during emergencies.