American Academy of CPR & First Aid, Inc.®
Renew Now >>
BLS CPR

(Adult/Child/Infant)

Healthcare Provider
First Aid Course
Bloodborne Pathogens
Adult CPR
ACLS Certification
Combine Courses
CPR Recertification - CPR Renewal Online - BLS Online Renewal - Renew First Aid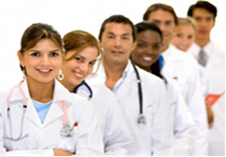 The American Academy of CPR and First Aid offers expert-crafted online courses.
CPR Renewal Online Click on a course to get started
Get a 2-year CPR recertification for just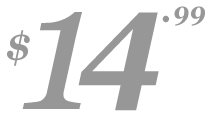 Start Now >>
Receive discounts when you purchase multiple certificates 
-
$14
for a second and
$12
for each recertification thereafter.
Learn more >>
BLS Recertification
Learn basic life support BLS techniques to perform CPR on adults, children and infants during the online BLS CPR course. With BLS renewal online, you'll review how to properly use an automated external defibrillator (AED), chest compression to ventilation ratio, the Heimlich maneuver, and more. Try our free CPR BLS recertification online course today.
---
Online CPR Recertification for Healthcare Providers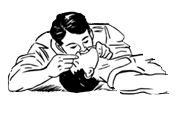 Designed specifically for healthcare providers, our online training teaches you the skills you need for employment and workplace requirements. During the online CPR certification renewal course you can refresh your skills using an automated external defibrillator and learn new techniques to perform CPR that may have been updated since your last training. Renew your Healthcare Providers Certification by clicking below.
---
Online First Aid Recertification
Brush up on your knowledge of first aid procedures and learn proper medical response techniques for a wide range of injuries and illnesses. The recertification course provides self paced online training for everything you need to know to treat or offer assistance to someone until professional medical help arrives. Your online first aid recertification is available to purchase once you've completed the coursework and passed the exam.
---
Online Bloodborne Pathogens Recertification
Our bloodborne pathogens training teaches you how to safely handle blood and other bodily fluids to reduce and prevent the risk of infection from life-threatening diseases. During the course you'll get a recap on the proper techniques in handling blood and using personal protective equipment to further protect against infectious bloodborne pathogens. Upon completing the bloodborne pathogens renewal training and passing the exam, you can then purchase your recertification.
---
Online Adult CPR Recertification
Learn the proper CPR steps for adults and how to react quickly and effectively during a cardiac emergency. The Adult CPR renewal course also provides a review on the basic anatomy of the heart and how cardiopulmonary resuscitation works to sustain life until emergency responders arrive. Get your recertification after you've taken the course and passed the exam.
---
ACLS Renewal
Learn the latest guidelines and protocols for managing cardiac emergencies such as cardiac arrest, stroke, and acute coronary syndrome. The ACLS renewal course is designed for healthcare professionals covering topics including performing advanced life support techniques, interpreting ECGs, administering medications, and effectively communicating with a team during a resuscitation event. Get your ACLS recertification today!
---
Online CPR Recertification and CPR renewal—print your certification or get by mail
Taking the time to get your CPR certification renewal will ensure you have the skills to save a life as well as maintain certification. We offer recertification courses for free, and it is incredibly easy to complete on your own time. To become recertified for employment requirements, or simply for your own benefit, our CPR and first aid recertification course is an affordable and effective option for brushing up on your knowledge, and can be done so all at your own pace. After successful completion of the course and exam, you can print your certification for a low cost.
Get Your Online CPR Renewal Quickly
In the medical field you must continuously maintain, and improve your skills to develop your understanding of various life-saving procedures and emergency cardiovascular care. Obtaining your initial training and renewing at least every two years ensures you have up-to-date techniques for first aid, emergency care, and cardiopulmonary resuscitation.
Helpful Tips about Recertification
Your online CPR renewal is critically important to preserve the skills you've learned, as well as to stay up to date on current resuscitation and first aid techniques. Renewing online is a fast and affordable way to do that. What's more, is that online learning is more essential now than ever. Our courses are designed to maximize the learning experience and teach you everything you need to know in a short amount of time. 
Before online certifications were available the only way to become certified or renew a certification would be to attend an instructor-led classroom training, with some classes lasting upwards of 8 hours. Attending an in-person class requires a larger time commitment, and typically a higher cost. Due to the class length, retention also suffers from covering too much information in a single session. Alternatively, renewing online allows you to learn at your own pace and schedule.
Online Renewal Builds Memory
Perhaps the most critical aspect of renewing online is simply to keep it fresh in your memory. CPR certificates are valid for two years, and the bloodborne pathogen recertification is good for one year. However, while online CPR training is an invaluable skill to learn, you likely won't use it often if you're not a medical professional. As such, you'll likely forget critical steps in the process if you're not regularly performing CPR. For example, the most commonly forgotten procedures include: 
Checking for safety (and breaths) prior to activating the emergency response system

Always evaluate the scene to ensure you're in a safe environment prior to assisting the victim. The last thing you need to happen in a life-threatening emergency is to become injured or incapacitated yourself. Situations such as car accidents, or even aggressive bystanders can result in even worse outcomes than the immediate situation at hand.
Being able to recognize how a victim is breathing is crucial to your next steps. Recognizing cardiac arrest, and checking for absence of breaths, or abnormal breathing needs to be performed prior to activating the emergency response system.

Early administration

If you're a bystander administering cardiopulmonary resuscitation, you need to focus on performing the procedure. This is a critical step. Ensure you're instructing others around to call for help and retrieve an AED while you're performing chest compressions and breaths.

Depth and ratio of chest compressions

Knowing the depth and ratio of chest compressions to breaths is essential. Our online courses will refresh your memory and give you a review of the correct procedures and skills for adults, children, and infants, as well as the difference with 1 and 2 rescuers.
Reviewing cardiopulmonary resuscitation skills on a regular basis will keep the steps fresh in your mind when you need it most. It is particularly important to ensure you commit the above steps to memory. The CPR renewal online courses are designed by medical professionals in a simple, concise format to ensure you receive proper training.
How long are CPR and first aid recertification courses?
Our free courses are expertly designed to provide fast, affordable, and effective CPR certification training. You may use as much or as little time as needed, however, each course is designed to be completed within 60-90 minutes.
How often should I renew my CPR certification?
In order to maintain compliance with most CPR and first aid certification requirements, you are required to renew every two years. The American Academy recommends renewing at least 6 months prior to expiration. Like learning any new skill, repetition is key to mastery. The more often you review and practice, the more proficient you will become.
How can I check the status of my CPR Certificate?
If you have already received a certificate or wallet card from the American Academy, we offer a convenient option to check if your card is still valid at our online card verification page.
CPR Renewal is easy with Online Training
Acquiring your certificate can be difficult when balancing your family, career, and personal life. How do you find the time to attend a traditional outside training classes or other courses? What if you only need to relearn the number of chest compressions per minute? With our CPR recertification courses you will quickly learn what you need to know. That is why we offer free CPR and BLS training, covering everything from basic first aid to healthcare provider BLS, to bloodborne pathogens training.
Every one of our in-home learning opportunities offers the best information available, designed with in-depth, focused material to ensure you have an outstanding cardiopulmonary resuscitation and first aid experience. You can spend as much, or as little time needed. If you are a seasoned cardiopulmonary resuscitation professional with little time to spend in a classroom setting, you can skip the CPR renewal course and go straight to the test. If you haven't reviewed the technique in years, you can take as much time as you need to learn CPR with our training material, as well as taking the exam. We offer the best of both worlds with our CPR recertification online courses.
Getting recertified online during COVID-19
The global pandemic has caused a major shift in how we interact with others. As a result, CPR certification and first aid techniques and protocols, too, have changed in ways to provide additional steps and preventative measures to reduce the risk of contracting and spreading COVID-19.
The American Academy courses provide updated resuscitation methods in the event of a a cardiopulmonary emergency or heart attack to help you renew your CPR certification while also reducing the risk of contracting and spreading COVID-19.
Don't let your CPR certification expire!
It's important to know when your CPR certification expiration is coming due. These are important qualifications to have when you want to move forward in your career. If your certification is more than 30 days expired, we highly suggest reviewing the full course to earn your CPR renewal. Our free courses will help you learn the newest methods and instill confidence that you're performing the proper techniques when an emergency arises.
Mission and Vision
Vision: Enable anybody to become recertified to react effectively in the event of cardiac arrest, ventricular fibrillation, illness, or injury.
Mission: To provide continuous education and promote public safety and wellness through free online CPR and first aid recertification courses.
Register today for Basic Life Support Online Courses!
American Academy makes it easy to sign up for online courses. We truly believe in the value of ensuring you know the proper steps of cardiopulmonary resuscitation and first aid, and the best way to learn is by repetition. Our training is like a blended learning course with the inclusion of video instructions, images, diagrams, and illustrations. We also offer group discounts, or you can begin training in the comfort of your home, or anywhere you have access to the internet from a desktop or mobile device.
Improve your cardiopulmonary resuscitation and first aid skills, and be the one who can save a life when the need arises. Click below to renew your certification online today!
Member Sign In
Updated
Content
All Our courses adheres to current guidelines and protocols to provide the most up to date procedures available.