Nationally Recognized and Trusted: all courses are created by licensed U.S. board certified physicians.
All certificates are signed by authorized U.S. board certified physicians.
American Academy of CPR & First Aid, Inc.®
Healthcare Provider
BLS CPR

(Adult/Child/Infant)

First Aid Course
Bloodborne Pathogens
Adult CPR
Combine Courses
CPR Certification and
Free Online CPR AED & First Aid Certificate Training Course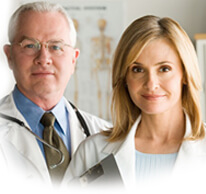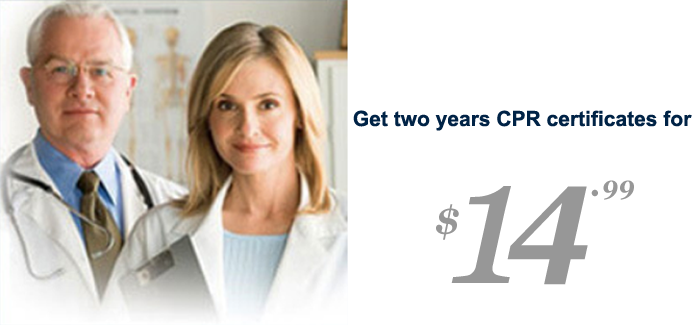 Online CPR AED Training and Certification
Courses are designed by a team of board-certified physicians
Certifications are signed by authorized board certified physicians.
Get a two-year certificate for just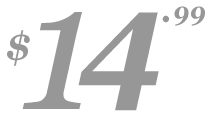 Start Now >>
Discounted certificates
- Purchase a second certificate for just
$12.
and each additional certificate thereafter is only
$6
.
Learn More >>
HealthCare Provider CPR

2-year Certificate
$14.99
CPR for healthcare providers teaches life-saving skills during a cardiopulmonary emergency.
BLS CPR

2-year Certificate
$14.99
BLS means "Basic Life Support". Get your BLS certification online and learn skills covering all ages.
First Aid
2-year Certificate
$14.99
Learn how to treat an injury or illness when every second counts. Take first aid certification online through the American Academy.
BloodBorne Pathogens Course

1-year Certificate
$14.99
Learn procedures for handling pathogens and minimizing exposure with bloodborne pathogens training.
Adult CPR

2-year Certificate
$14.99
Learn life saving techniques to use on an adult who experiences cardiac arrest with a free adult CPR certification online course.
Combine Courses Discount

Second Certificate
$12

Each Additional Certificate
$6
Combine multiple courses to receive discount pricing. Learn a wide range of critical lifesaving skills by adding additional certificates and save!
Member Sign In
Trusted And
Validated
Our content is regularly updated to adhere to the most current techniques and protocols.

Upon completion, you receive a printable certification accepted by most employers.
Nationally
Accepted
Trusted by over a million customers, our CPR certificates are accepted by nursing homes, schools, hospitals, gyms, government agencies, daycares, home-care agencies, and other organizations and institutions.
Members who use
American Academy of CPR
And First Aid, Inc.
Online CPR Certification and CPR Training
Getting a CPR certification or recertification has never been easier. The American Academy of CPR and First Aid offers free access to some of the most popular, trusted, quick, and convenient CPR certification courses available today. All you need is internet access from a computer or mobile device.
Cardiopulmonary resuscitation and first aid training
Our nationally accepted courses allow individuals to meet requirements for employment, or simply to ensure emergency preparedness in everyday life. The free online CPR training and first aid training course is immediately accessible, so you can quickly fulfill job requirements to earn your certification or CPR recertification.
Access free courses at your convenience
The material is available anytime, so you may begin whenever is most convenient for your schedule. With both efficiency and flexibility in mind, we make it possible to earn your certification or renewal more quickly compared to a traditional classroom or "CPR near me" type of course
The online training is a popular option for people from a variety of professions, including healthcare providers, EMT and first responders, physical trainers, teachers, child care providers, as well as for anybody who wants to learn essential life saving techniques.
Free CPR AED First Aid training designed by board-certified physicians
Learn life saving techniques in a format that allows for quick learning and recall when the need arises and access up-to-date, nationally accepted cardiopulmonary resuscitation techniques and protocols. If you want to verify the quality prior to purchasing, you may do so by accessing a course at any time for free.
Get your online CPR certification
The courses are efficiently designed and may be completed in as little as 60 to 90 minutes each. The American Academy offers online courses for Healthcare Provider CPR, Basic Life Support (BLS), First Aid training, Bloodborne Pathogens, and Adult CPR. You have the option to take any of our training courses individually, or all at once.
Receive a wallet card and printable certification
Upon completion you can request that we send you a wallet card as proof that you have completed and passed the test. You will also be given immediate access to a printable card that you can use while you wait for your wallet card to arrive.
Included Courses:
The American Academy teaches individuals cardiopulmonary resuscitation as well the steps necessary for treating serious injuries for adults, children and infants.
Our CPR for healthcare providers training gives you the skills you need to act fast during critical, life-threatening emergencies.
Learn the initial steps to treat a person who is sick or injured in order to prevent further injury or infection from fractures, bleeding, sprains, burns, and many other incidents. During the course you'll learn the necessary procedures to prepare you for treating unexpected injuries.
Learn the procedures in preventing the transmission of disease, as well as the protocols for protecting others from exposure to bloodborne pathogens.
Our course covers the basics of performing cardiopulmonary resuscitation in emergency situations.
Our Vision
Teach the most current and proficient techniques with the most accomplished online CPR and first aid certificate online training course, designed to maximize the experience of learning how to save a life through the proper administration of cardiopulmonary resuscitation.
Save time by signing up now!
There's no other course as fast, easy, and affordable as the American Academy. You may also combine courses to receive discounts on costs and shipping.
Whether you are a healthcare professional or a layperson, being CPR certified can be the difference between life and death.
For healthcare professionals, CPR certification is required in order to work. Many employers will not hire employees who are not CPR certified. In addition, most states require that all licensed healthcare professionals maintain their CPR certification.
Self-Paced online CPR certification courses
We offer online certification and first aid certification that are convenient and easy to complete. Our online courses are self-paced and can be completed in as little as two hours, so you can get certified at your own pace. And our online courses are always up to date with the latest CPR guidelines, so you can be confident you're getting the most accurate and up-to-date information. So why wait? Get started today!
American Academy of CPR And First Aid Can Help Save a Live
CPR and AED training can help you save a life. This type of training will teach you how to properly perform CPR and use an AED in order to help someone in need. CPR can be performed on adults, children, and infants, and it is a critical skill to have in any medical emergency. AEDs or automated external defibrillator are also essential in any medical emergency, as they can provide life-saving electrical shocks to the heart.
CPR certification online is one of the most popular and affordable ways to get your certification.
Save A Life In Emergency Situation
There are many benefits to getting your certification and first aid certification. Perhaps the most important benefit is that you'll be able to save a life in an emergency situation. In addition, you'll also be prepared in the event of a medical emergency, such as a heart attack or stroke. With your certification, you'll be able to provide life saving care to someone in need.
CPR AED and first aid certification
CPR certification online is an excellent way to get your CPR certification and first aid certification or CPR AED or automated external defibrillator. You'll also be able to take the exam at your convenience, and you'll receive a digital certificate upon completion. With its many benefits, taking online CPR AED first aid is a great investment in your future.
CPR AED certification is required for many health care professionals. This life-saving technique can be the difference between life and death in an emergency situation. Many employers require CPR AED certification for their employees.
CPR AED
CPR AED certification is not just for health care professionals. Anybody can get certified in CPR AED. CPR AED certification is valid for two years. After two years, you will need to renew your certification. You can do this by taking a recertification course or by taking the full CPR AED certification course again. If you are not certified in CPR AED first aid, you should consider getting certified. It could save a life.
An automated external defibrillator (AED) is a device that analyzes the heart rhythm and can deliver an electric shock to the heart to restore normal sinus rhythm. AEDs are portable and easy to use, so they can be used by people with no medical training.
CPR Course Online
If you are looking for a CPR certification near me, there are a few things to keep in mind. Make sure that you understand all of the material covered in the course. You should feel confident in your ability to perform CPR on an adult, child, and infant. Finally, make sure that you are comfortable with the provider's customer service policies. You should be able to contact the provider if you have any questions or concerns. Taking CPR classes online or first aid certification can be a great way to learn this life-saving technique. Follow these tips to find the best provider for your needs.
Comprehensive List of Topics Covered in Online CPR Courses
When you are looking for a CPR class near me online, it is important to make sure that you understand all of the material covered in the course. Course should have a comprehensive list of topics that will be covered. This way, you can be sure that you know everything that you need to in order to properly perform CPR.
Proper CPR Techniques for each Group
It is also important to make sure that you are confident in your ability to perform CPR on an adult, child, and infant. CPR can be a bit different depending on the age of the person.
CPR aed first aid is Life saving
CPR training is a life saving technique that can be used to restart the heart in someone who has experienced cardiac arrest. CPR and AED training involves chest compressions and rescue breaths. Chest compressions help to circulate blood and oxygen to the brain and other vital organs. Rescue breaths provide oxygen to the lungs.
Start a Course Today!
Thank you for your interest in taking a CPR training online with us! Check out our variety of courses we offer!