Nationally Recognized and Trusted: all courses are created by licensed U.S. board certified physicians.
All certificates are signed by authorized U.S. board certified physicians.
American Academy of CPR & First Aid, Inc.®
Welcome to Bloodborne Pathogens
Introduction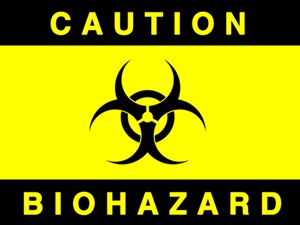 Bloodborne Pathogens and the Law
U.S. Department of Labor's Occupational Safety and Health Administration (OSHA) has issued regulations for the employers to protect employees from occupational exposure to bloodborne pathogens.
Who needs OSHA Bloodborne Pathogens Training?
Any employee who is required to handle human blood or other potentially infectious materials (OPIMs) or any employee who has the potential for occupational exposure to blood or OPIMs needs OSHA bloodborne pathogens training. Talk with your supervisor for more information on specific procedures performed or devices approved for use in your department.
If you reach a point in this training where you have a question, STOP. Contact your local infection control or employee health department. DO NOT continue until your question has been answered.
©
2021 Course content all rights reserved by American Academy of CPR & First Aid, Inc.
®