Online BLS CPR Recertification
Completing the BLS CPR recertification will not only teach lifesaving techniques but will also increase marketability in today's health care industry. This BLS CPR renewal course teaches the various emergency resuscitation techniques used on adults, children, and infants.
---
Online Health Care Provider CPR Recertification
Cardiopulmonary Resuscitation Renewal Course for Health Care Professionals is a opportunity to brush up on skills and get a renewal certificate for workplace requirements.
---
Online Adult CPR Recertification
Adults Cardiopulmonary Resuscitation Recertification focuses on performing cardiopulmonary resuscitation on adults. It will include additional skills such as risk assessment, proper ventilation techniques, and clearing a blocked airway.
---
Online First Aid Recertification
First Aid Recertification reviews current knowledge and determines which life-saving or medical assistance skills need to be updated with current information and demonstrations. A babysitter, a teacher or just a concerned citizen needs up-to-date knowledge of how to respond to emergency situations. This could include cuts, scrapes, fevers, broken bones, allergic reactions, choking and more.
---
Online Bloodborne Pathogen Recertification
Blood-Borne Pathogen Renewal provides training and handling of potentially dangerous pathogens. Become versed in the use of the proper protective equipment as well as procedures for exposure to a blood-borne pathogen.
---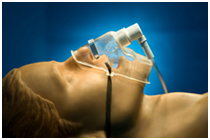 Online CPR Recertification or CPR renewal printable certification or get your certification by mail
Taking the time to renew cardiopulmonary resuscitation certification is an act that could save lives, and with American Academy free courses, it is also incredibly easy. To get recertified for work, online CPR recertification is one of the most affordable and effective methods for refreshing skills and fulfilling job requirements. The certificates are accepted by employers across the country in a vast array of industries.
Knowing cardiopulmonary resuscitation can prevent someone's death
Cardiac arrest is the cessation of blood flow through the body because the heart is no longer contracting. Many people die every year from cardiac arrest because there is no one nearby who can perform Cardiopulmonary Resuscitation. Take the time to complete online CPR recertification in order to be prepared when a disaster strikes.
Online CPR renewal has never been so easy!
We are proud to provide simple and easy online CPR recertification for everyone. Relax at home while taking the courses. Study and do the work at night or on the weekends; it is not a problem. No time to take the classes regularly? Do the work at a pace and on a schedule that is comfortable and convenient.
In the medical field, it is essential to improve upon skills and increase understanding of various life-saving procedures. Getting CPR renewal every two years ensures using the most current techniques for first aid, emergency care, and cardiopulmonary resuscitation. Get CPR recertification for an employer or brush up on lifesaving skills in case of an accident. We offer professionally created courses that are simple, concise and properly tested.
Do not let scheduling prevent recertification
American Academy understands the difficulty of getting recertification when trying to juggle family, career and personal life. That is why these courses cover everything from basic first aid to cardiopulmonary resuscitation authorized by health care professionals. Every one of these in-home learning opportunities offers the best. These courses are in-depth, focused, and designed to ensure outstanding cardiopulmonary resuscitation and first aid experience.
An expired CPR recertification can cost your job or cost someone their lives!
Discover the newest techniques and be confident enough to give the proper assistance when an emergency arises. Online CPR renewal is just $14.99! Add a second certificate for $12 and additional ones for $6 each.
Register for online CPR recertification today!
It is easy to sign up for American Academy online courses. Begin taking a CPR renewal course right now in the comfort of home. Improve cardiopulmonary and first aid skills. Be counted on to save lives when the need arises.