Trusted & Validity:All our courses are developed by a team of authorized U.S. board certified and licensed medical doctors.
Our nationally recognized certificates are signed by authorized board certified U.S. medical doctors.
American Academy of CPR & First Aid, Inc.®
Welcome to First Aid Course
Poisons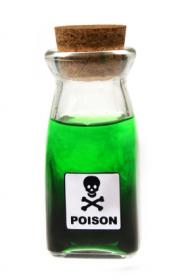 Poison/toxin is a substance that causes temporary or permanent damage to the body.
Types of poisons:


Swallowed - drugs, alcohol, cleaning products, food poisons
Inhaled- fumes from the cleaning products, fumes from fire
Injected- venom from stings and bites or drugs
Absorbed through the skin- cleaning products, plant poisons
Splashed- cleaning products, home and gardening products
Signs of swallowed poisons:
Vomiting
Look for containers near the victim
Pain or burning sensation in mouth and throat
©
2019 Course content all rights reserved by American Academy of CPR & First Aid, Inc.
®