Trusted & Validity:All our courses are developed by a team of authorized U.S. board certified and licensed medical doctors.
Our nationally recognized certificates are signed by authorized board certified U.S. medical doctors.
American Academy of CPR & First Aid, Inc.®
Welcome to Bloodborne Pathogens
Prevention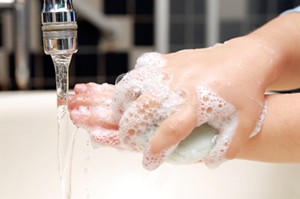 3. Personal Protective Equipments:
Personal protective equipments (PPE), is considered a special equipment clothing you wear for protection against hazards. PPE prevents blood or OPIMs from passing through to or contacting your clothes or your body. PPE includes:
Gloves
Gowns
Aprons
Face shields
Masks
Eye protection
Laboratory coats
You must remove all PPE before leaving the work area.
©
2019 Course content all rights reserved by American Academy of CPR & First Aid, Inc.
®