Trusted & Validity:All our courses are developed by a team of authorized U.S. board certified and licensed medical doctors.
Our nationally recognized certificates are signed by authorized board certified U.S. medical doctors.
American Academy of CPR & First Aid, Inc.®
Welcome to Bloodborne Pathogens
Hepatitis B Virus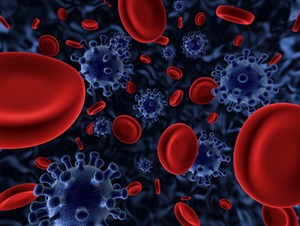 Who is at risk for Hepatitis B?
Intravenous drug users
Sexual contact with partner infected with Hepatitis B
Living with someone with chronic Hepatitis B
Having oral-anal sexual contact with someone who has hepatitis B
Traveling to a country with high rates of Hepatitis B
Health-care and public safety workers who have contact with blood or body fluids or blood-contaminated products
Hemodialysis patients
Birth of a child to a Hepatitis B infected mother
©
2019 Course content all rights reserved by American Academy of CPR & First Aid, Inc.
®