Trusted & Validity:All our courses are developed by a team of authorized U.S. board certified and licensed medical doctors.
Our nationally recognized certificates are signed by authorized board certified U.S. medical doctors.
American Academy of CPR & First Aid, Inc.®
Welcome to Bloodborne Pathogens
HIV Virus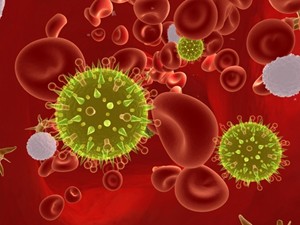 What is Human Immunodeficiency virus (HIV)?
Human Immunodeficiency virus (HIV) is the virus that causes AIDS.
What is AIDS?
AIDS stands for acquired immunodeficiency syndrome. HIV infection causes suppression of the immune system (The immune system gives our bodies the ability to fight infections), which could lead to opportunistic infections and unusual types of cancer. AIDS may not develop for 8-10 years after the initial infection. AIDS is the final stage of HIV infection.
How is HIV spread?
HIV is transmitted by having sex (anal, vaginal, or oral), blood (sharing needles and syringes), and blood products/body fluids (semen, saliva etc) of an HIV infected person. It is also transmitted from HIV infected mother to infant during her pregnancy or breast feeding.
©
2019 Course content all rights reserved by American Academy of CPR & First Aid, Inc.
®