Trusted & Validity:All our courses are developed by a team of authorized U.S. board certified and licensed medical doctors.
Our nationally recognized certificates are signed by authorized board certified U.S. medical doctors.
American Academy of CPR & First Aid, Inc.®
Welcome to Bloodborne Pathogens
Hepatitis C Virus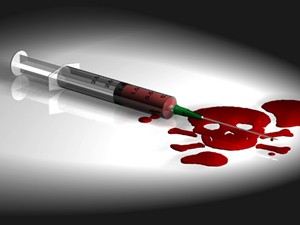 What is Hepatitis C Virus?
Hepatitis C is a contagious virus that causes inflammation of the liver.
How is it transmitted?
Hepatitis C is transmitted by needle stick injury, blood, blood products, sharing needles,razors, and toothbrushes, sexual contact with Hepatitis C infected person and birth to an infected Hepatitis C mother.
What is the risk of acquiring a Hepatitis C after a needle stick contaminated with Hepatitis C blood?

HCV infection is about 1.8%.
©
2019 Course content all rights reserved by American Academy of CPR & First Aid, Inc.
®