American Academy of CPR & First Aid, Inc.®
Welcome to Bloodborne Pathogens
Hepatitis B Virus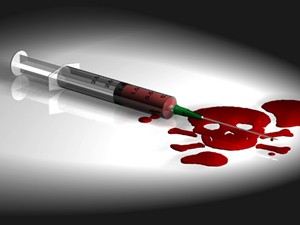 What is Hepatitis?
Hepatitis means inflammation, redness, swelling, and soreness of the liver.
Hepatitis B Virus (HBV):
Hepatitis B is a contagious virus that causes inflammation of the liver.
How is Hepatitis B spread?
HBV is transmitted by sharing needles, razors, and toothbrushes. Body fluids, saliva, and semen that are exchanged during sexual interactions cause transmission. HBV is also transmitted from mother to infant during her pregnancy.
©
2023 Course content all rights reserved by American Academy of CPR & First Aid, Inc.
®