Trusted & Validity:All our courses are developed by a team of authorized U.S. board certified and licensed medical doctors.
Our nationally recognized certificates are signed by authorized board certified U.S. medical doctors.
American Academy of CPR & First Aid, Inc.®
Welcome to First Aid Course
Poisons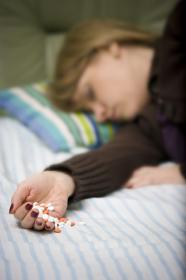 First Aid response to swallowed poison:
If the person is conscious, then ask about the exposure or ingestion history.
Call your local poison control center

(800-222-1222)

DO NOT give anything by mouth until advised by the poison control or emergency personnel
DO NOT attempt to induce vomiting.
DO NOT administer syrup of Ipecac
If unable to contact poison control then you may give frequent sips of cold milk or water (risk of emesis or aspiration)
Monitor and record vital signs-level of response, pulse and breathing
Be prepared to administer CPR, if necessary
Obtain medical help if symptoms continue or worsen
If the person is unconscious then call EMS or 911 and start CPR.
©
2019 Course content all rights reserved by American Academy of CPR & First Aid, Inc.
®