Trusted & Validity:All our courses are developed by a team of authorized U.S. board certified and licensed medical doctors.
Our nationally recognized certificates are signed by authorized board certified U.S. medical doctors.
American Academy of CPR & First Aid, Inc.®
Welcome to First Aid Course
Asthma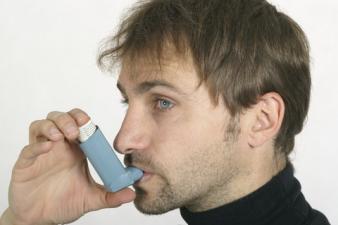 Signs of severe asthma attack :
Difficulty speaking and whispering
Gray-blue colored lips, earlobes and nail beds
Breathlessness, causing exhaustion
If the person loses consciousness or is having a severe asthma attack, call 911 or EMS. Be prepared to administer CPR to the unconscious person if necessary. If it is a severe asthma attack then continue "rescue" inhaler (e.g. Albuterol inhaler) every 5-10 minutes, until the EMS arrives. Monitor and record (write it down) vital signs – level of response, pulse and breathing.
©
2019 Course content all rights reserved by American Academy of CPR & First Aid, Inc.
®