American Academy of CPR & First Aid, Inc.®
Welcome to First Aid Course
Spinal Injury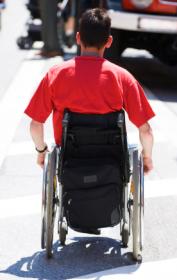 Spinal injury refers to the injuries involving one or more part of the back and/or neck i.e. bones, discs, muscles, ligaments or spinal cord.
The most serious risk involving a spinal injury is damage to the spinal cord. Such damage can cause loss of function or sensation below the injured area.
Causes of spinal injury:
Falling from a height
Motor vehicle accident (sudden stops)
Injury to the head or the face
Thrown from a horse or motorbike
Diving into a shallow pool and hitting the bottom
Heavy blow to the back
©
2023 Course content all rights reserved by American Academy of CPR & First Aid, Inc.
®