American Academy of CPR & First Aid, Inc.®
Welcome to First Aid Course
Anaphylactic Shock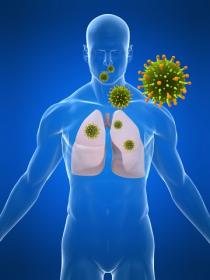 Anaphylactic shock is a severe allergic reaction that occurs within seconds or minutes, of exposure to the trigger/allergen and is potentially fatal.
Causes of anaphylactic shock:
Drug reaction (injection or by mouth)
Insect stings (bees for example)
Ingestion of certain food (peanuts for example)
Signs of anaphylactic shock:
Anxiety
Skin rash
Swelling of the tongue and throat
Rapid, and shallow breathing (wheezing)which progresses to gasping for air.
Signs of shock
©
2023 Course content all rights reserved by American Academy of CPR & First Aid, Inc.
®