American Academy of CPR & First Aid, Inc.®
Welcome to First Aid Course
Shock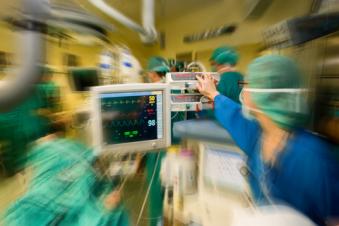 Shock is a life threatening condition.
It occurs when the circulatory system (heart and/or blood vessel system) fails, and it cannot supply oxygen to the important organs i.e. brain, kidneys, and heart.
Signs of shock:
Rapid pulse/heart beats
Pale, cold, clammy skin and sweating
Weakness and dizziness
Gray-blue skin (cyanosis), especially inside the lips, nail bed and earlobes
Rapid, and shallow breathing, which progresses to gasping for air.
In later stages, pulse is weak (faint) and eventually the heart stops working.
©
2023 Course content all rights reserved by American Academy of CPR & First Aid, Inc.
®