Trusted & Validity:All our courses are developed by a team of authorized U.S. board certified and licensed medical doctors.
Our nationally recognized certificates are signed by authorized board certified U.S. medical doctors.
American Academy of CPR & First Aid, Inc.®
Welcome to First Aid Course
Smoke and Fumes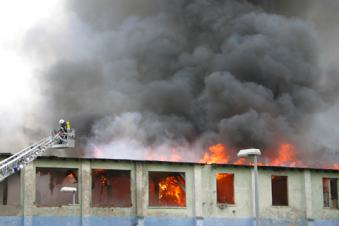 Never enter a burning or smoke filled room
Smoke and fumes in a confined space create an environment that is low in oxygen and may be polluted by carbon monoxide and toxic fumes.
If trapped in a burning building, get down on your knees and crawl across the smoke filled room (air is cleanest at the lowest level). Go to a room with a window and close the door. Encourage and assist others to evacuate (leave) the area.
©
2019 Course content all rights reserved by American Academy of CPR & First Aid, Inc.
®