Nationally Recognized and Trusted: all courses are created by licensed U.S. board certified physicians.
All certificates are signed by authorized U.S. board certified physicians.
American Academy of CPR & First Aid, Inc.®
Healthcare Provider
BLS CPR

(Adult/Child/Infant)

First Aid Course
Bloodborne Pathogens
Adult CPR
Combine Courses
BLS Certification & Recertification Online Training (AED)
Infant CPR - Child CPR - Adult CPR
Online BLS CPR Training and BLS CPR Certification
Content for the BLS CPR course is written by licensed, U.S. board-certified physicians.
Certifications are signed by U.S. board-certified physicians.
Get a two-year certificate for just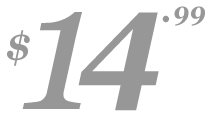 Start Now >>
Discounted certificates
- Purchase multiple certifications and receive a discount. Receive a second certificate for
$12
, and each additional certificate thereafter is only
$6! Learn more >>
Online BLS CPR certification—print your BLS certification or get by mail
As a medical professional or healthcare provider, it is important to be up-to-date on the latest CPR and BLS certification guidelines. The American Academy of CPR and First Aid offers BLS certification courses that are convenient and affordable. Our BLS certification course covers everything from high-quality chest compressions and rescue breathing to AED use, empowering you with the knowledge and skills to care from someone in need during life-threatening emergencies or sudden cardiac arrest.
The American Academy's online BLS certification training is the result of a collaboration between board certified physicians, and responds to current global concerns about COVID-19 with an emphasis on safety measures suggested by the World Health Organization (WHO) as well the Center For Disease Control (CDC).
With our variety of BLS training and BLS certification options (including BLS recertification), we provide the necessary resources to help ensure safe and effective practices are applied to AED use and cardiopulmonary resuscitation, including child and infant CPR.
Upon successful completion of your online training and the end-of-course exam, you can print out your BLS certification and wallet card for instant proof, or request to receive your certification by mail. BLS certification course certificates are valid for two years.
Professional-quality online courses for Basic Life Support, BLS CPR training and BLS Certification Online
The American Academy of CPR and First Aid is a leading provider of BLS certification courses. All CPR courses are developed and designed by experienced healthcare professionals and licensed medical doctors—including the American Academy's popular courses for earning an online BLS recertification or a first aid certification.
The American Academy's training materials are unmatched in quality and ease of use. Our online BLS course materials utilize high-quality CPR illustrations and videos, as well as detailed diagrams to create an online learning experience that is as close as possible to learning in a traditional instructor-led course, but without the drawbacks of in-person learning. Through our services, you can access the same quality of training, education, and support for a lower cost and smaller time commitment.
The American Academy offers unparalleled course materials that are easy to use. With high-quality illustrations and videos, as well as detailed diagrams we create an online learning experience like no other—but without the drawbacks of an instructor based setting. Our courses allow you to enjoy a quality basic life support BLS training course at a lesser cost, and a smaller time commitment.
Courses offered by the American Academy cover a comprehensive list of commonly required healthcare skills and knowledge, including:
Emergency situation assessment
COVID-19 recommendations for BLS CPR
Protocols for emergency response
Infant, child, and adult cardiopulmonary resuscitation
The mechanics of artificial life support
Human physiology
What is an online BLS Certification course?
BLS certification is a medical certification that shows you have the skills and knowledge to perform CPR and BLS. BLS stands for Basic Life Support, and it is a set of lifesaving techniques that are used to respond to a heart attack or cardiac arrest. BLS certification is required for all medical professionals, including but not limited to doctors, nurses, first responders, paramedics, EMTs, dentists, and pharmacists.
Who can benefit from online BLS training and certification?
The BLS course is a great opportunity for professionals who want to get certified and improve their basic cardiovascular life support skills, but it's also ideal if you're looking into learning lifesaving techniques. Healthcare providers recommend that anyone able-bodied should take a basic life support BLS training course because there may come a time when your knowledge will help save lives during cardiac emergencies!
The online BLS Certification course is perfect for people who work in a public environment such as physical therapists, child care workers, or police officers, and need to learn how to perform CPR for adults, child, or infant CPR—or to obtain a BLS recertification. The session time for the BLS course takes most people 60-90 minutes to complete with the exam, and can make all the difference in a life-saving situation.
What you will learn during BLS training
The American Academy is your one stop shop for basic life support courses. We offer a quick and affordable way to get the BLS certification, as well as protecting those around you by teaching cardiac emergency medical skills.
The online BLS certification course teaches important concepts of a systematic approach in techniques such as:
Human anatomy and physiology
COVID-19 recommendations for performing BLS
Adult CPR, child CPR, and infant CPR
How to respond to choking in adults, children, and infants
AED training
While automated external defibrillators are commonly used by medical professionals, they have been designed so that people who do not have extensive backgrounds in medical services can use them as well. Our BLS certification and AED course teaches the necessary skills for using these devices while reinforcing knowledge about them with statistical information, helpful full-color diagrams, and step-by-step instructions.
BLS Training with COVID-19 Positive or Suspected
The American Academy of CPR and First Aid recommends that you renew your certifications to learn about how COVID-19 can be prevented when performing cardiopulmonary resuscitation. Our course follows the recommended safety precautions prescribed by the World Health Organization as well as the Center for Disease Control with updated material, such as:
Limiting on-scene bystanders
Personal protective equipment
protection against airborne droplets
How to reduce exposure when administering CPR
Chest compressions
When to use an automated external defibrillator (AED)
Looking for BLS Certification Near me? Online BLS certification courses recommended by healthcare professionals
There are many benefits to taking a BLS CPR course. One of the most important is that it can help you save someone's life. It can also help you feel more confident in an emergency situation. Here are some of the additional benefits that have made the American Academy a popular choice for individuals:
BLS certification online course material is accessible 24/7
Free online course, including AED, baby CPR, and BLS recertification
Free online basic life support training and videos
Free training on how to use an automated external defibrillator
Complete the course exam online and on your own schedule
Printable certificate and course completion card from your home or office
Certification is valid for two years
Take your BLS training to the next level with more courses
We offer a wide range of certifications for professionals and individuals alike. Whether you want to learn adult CPR, take a first aid certification or bloodborne pathogens training - we've got what your life needs. Enroll today and get BLS certified near me!
Mission and Vision
Vision: Provide the knowledge, experience and confidence for anyone to perform basic life support during cardiac arrest or a respiratory emergency.
Mission: Our dedication to teaching the world how to save lives spans more than a decade. We are committed to ensuring the health and safety of our communities persist through learning critical skills and techniques of basic life support.
Save time and money on your BLS certification training today!
When it comes to basic life support BLS training, earning your BLS certification online is one of the most beneficial, time-saving, and cost-effective decisions you can make. All coursework is available for free, 24 hours a day. Simply click on the right course that is relevant to your needs, pass the exam, and get your certificate and course completion card today!
Member Sign In
Trusted And
Validated
Our basic CPR course is continuously updated to provide the most current BLS CPR class available.
The American Academy of CPR was created by board certified physicians licensed to practice in the United States.
Nationally
Accepted
We have certified over a million customers as BLS providers. When you pass certification exams you will receive a nationally recognized certificate commonly accepted by hospitals, government agencies, nursing homes, fitness centers, and more.