Trusted & Validity:All our courses are developed by a team of authorized U.S. board certified and licensed medical doctors.
Our nationally recognized certificates are signed by authorized board certified U.S. medical doctors.
American Academy of CPR & First Aid, Inc.®
Welcome to Bloodborne Pathogens
Hepatitis C Virus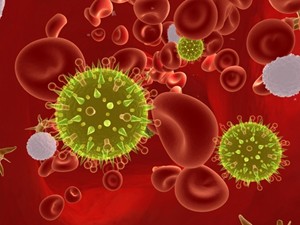 What are the signs and symptoms of HCV?

Most of the people newly infected with Hepatitis C do not show any symptoms. Most common symptoms if present include:
Fever
Fatigue
Jaundice (yellowing of the skin and/or eyes)
Nausea and Vomiting
Abdominal pain
Dark urine
Clay-colored bowel movements
Loss of appetite
What is the difference between Acute and Chronic Hepatitis C?
If a person was infected with Hepatitis C for the first time it is called acute hepatitis. Usually acute hepatitis lasts for 6weeks or less. Approximately 15-25% of patients infected will clear the infection without treatment. The majority of Chronic HCV infections occur in adults who were infected with HCV. About 75-85% of patients will continue to have chronic (long-term) infection.
©
2019 Course content all rights reserved by American Academy of CPR & First Aid, Inc.
®