Trusted & Validity:All our courses are developed by a team of authorized U.S. board certified and licensed medical doctors.
Our nationally recognized certificates are signed by authorized board certified U.S. medical doctors.
American Academy of CPR & First Aid, Inc.®
Welcome to First Aid Course
Anaphylactic Shock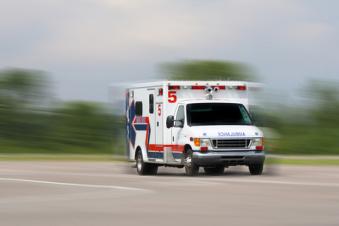 Treatment:
Call EMS or 911 state that you suspect an anaphylactic shock.
If the victim has auto injector of epinephrine (adrenaline) then administer it (usually administered on the thigh).
If the victim continues to have symptoms or the symptoms are worsening, even few minutes after the first dose of epinephrine and EMS hasn't arrived then administer the second dose of epinephrine
If the person is conscious, then sitting position helps the victim's breathing
Monitor and record vital signs-level of response, pulse and breathing
Be prepared to administer CPR, if necessary
©
2019 Course content all rights reserved by American Academy of CPR & First Aid, Inc.
®